Purebred Peruvian Mare (Reference - Now owned by Jennifer McCollister)
DYB Corona has foaled a beautiful palomino filly by CM Innovacion in 2016, and is bred back. These are full siblings to CM Romance and CM Soliluz. 
1987

Many times Champion of Champions Breeding Stallion and Laureado. Pictured at 22 years of age.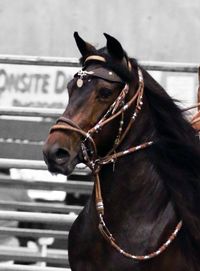 2010/7
2014 Champion Jr. Mare BC, Alberta and Canadian Nationals, Wild Rose Best Bozal Horse of Show, 2014 1st in Mares Gait Canadian Nationals
US National Champion of Champions Breeding Stallion 6 times! The only double National Laureado horse.

1991

Champion Breeding Stallion, Champion of Champions Pleasure Stallion, many times Gait and Stakes Winner, Premio de Oro 2000 points

1994/7/1

Champion of Champions Breeding Mare and Best Gaited Horse of Show, Champion and Champion of Champions Pleasure Mare

1979/5/25

PHAC # 31 (Name ''Soberano'') NAPHA # 16509 (Name ''Soberano CM" US National Best Gaited Horse of Show, and US Res Champion Breeding Stallion 1984 Canadian National Laureado Breeding Division, Laureado Pleasure Division, Many times Best Gaited Winner, sire of Champion of Champions and Best Gaited Winners